Life is better at the beach… and very different. From the mountain and prairie landscape of Alberta to the surf and sands of Vancouver Island – it's been an interesting year of transitioning to our new home, new job, new school. It's meant meeting new friends, exploring new areas and finding new adventures. It's also meant teary faces missing friends, adventures and routines of old.
Change is always difficult but sometime during this long, dry summer of playing and camping on the beach, hiking among giant trees and exploring the hidden gems of this city, Vancouver Island and Victoria in particular has become home. A home with the sound of the surf, the smell salty air and the feel of sand in between our toes. A home with beaches of rocks and sand and parks with giant trees.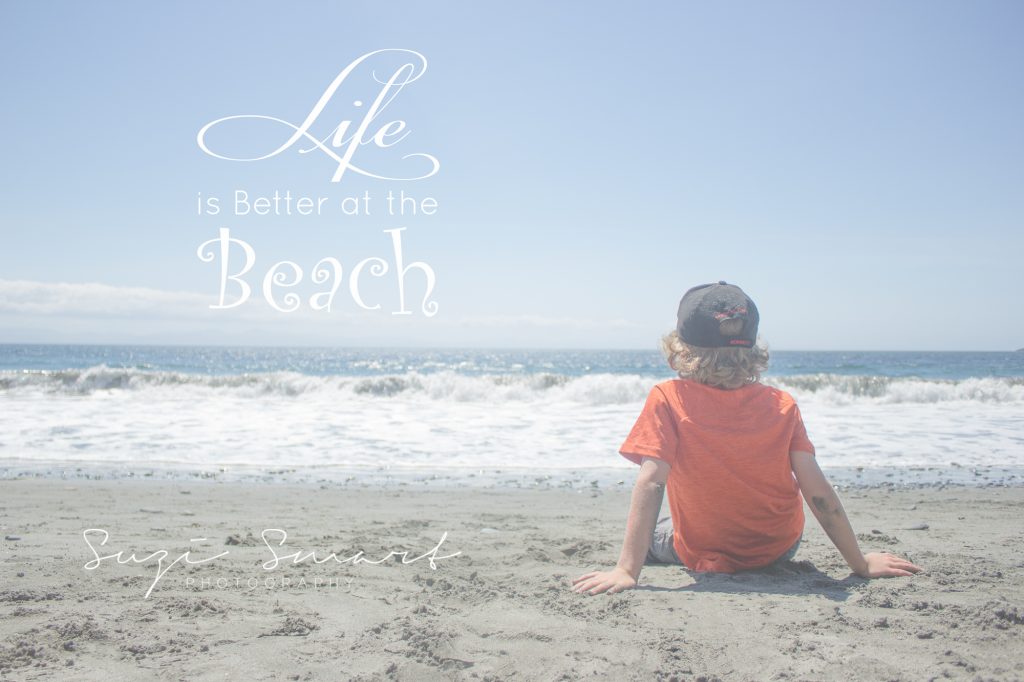 Some things don't change. September has always meant the ending of summer and back to routine, with children it's even more so as the long summer days give way once more to teachers and classrooms. Though there were nerves the first couple of days, my son is happily sitting in his new class with his new best friend as I write this post.
I am happy to announce that this year it also means that I'm once again photographing children and families. With the natural beauty of the area leading itself as the perfect backdrop, I have developed my new sessions with this in mind. Please check out the different options here. Book your session before the end of September and receive a $50 print credit on any order print and product order placed before October 31, 2017.